Bridging the Gap Between Notes and Tasks: Meet Our Obsidian Plugin for Todoist
Parts of productivity are about seamless transitions and linking components of our daily workflows. When our tasks and notes operate in harmony, efficiency goes up. That's why we've designed the Obsidian Plugin for Todoist. The bridge that connects your tasks in Todoist with your notes in Obsidian, setting the foundation for a smoother and more integrated experience.
Two-Way Sync
Say goodbye to the hassle of juggling tasks between Obsidian and Todoist. This plugin syncs tasks in both directions. Import your Todoist tasks into Obsidian in a customizable way with versatile templates. Or export tasks you've created or updated in Obsidian right back to Todoist.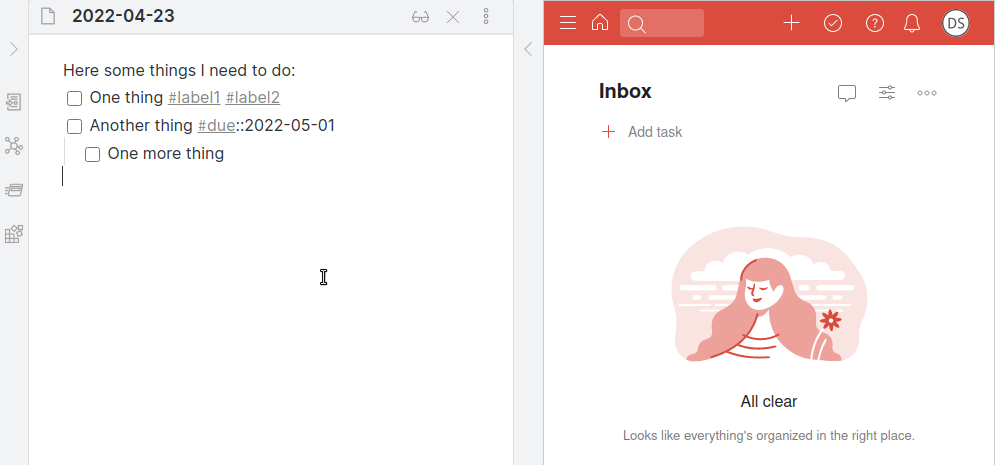 Project-Centric Organization
You like to have Obsidian documents for your projects? This plugin keeps everything in alignment. Whether you prefer to work from Obsidian, Todoist, or switch between them, your projects tasks will always stay synchronized. All tasks added to a project page will automatically be assigned and new project tasks from Todoist imported. The same process is available for labels, too.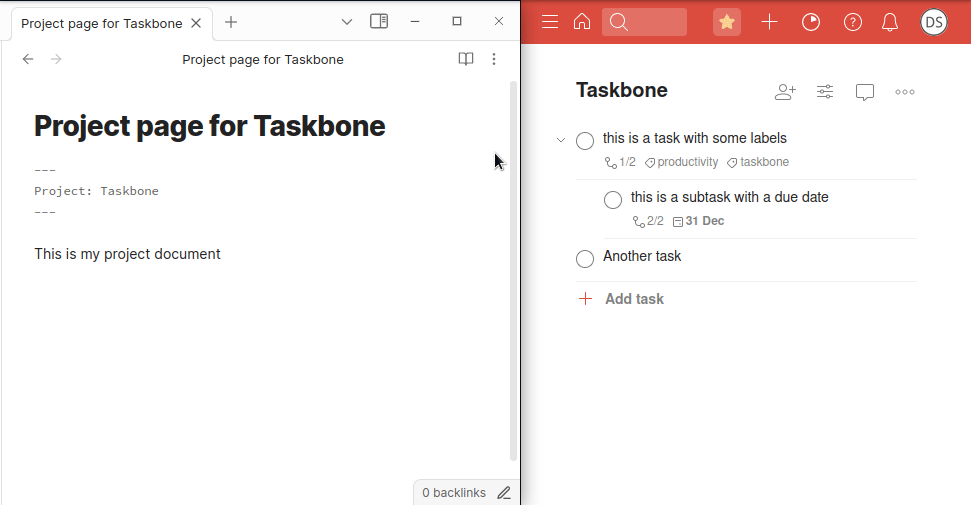 A Bird's-Eye View
The plugin brings your Todoist tasks into Obsidian and allows you to lay them out to your liking. With the versatile templating options you can create reports and overviews, just like you need them. It's about making task management easier and more intuitive, just for you.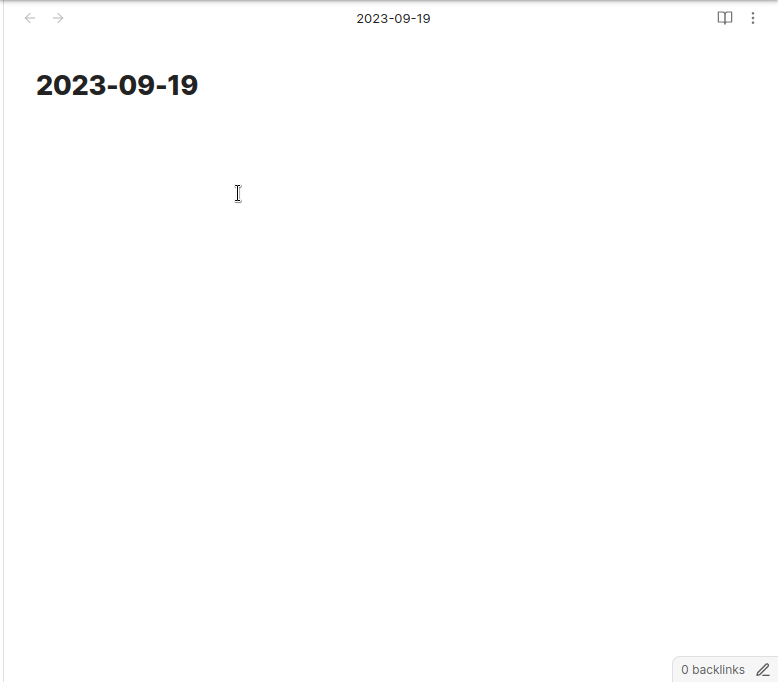 Get started