Export all Todoist tasks as Markdown
In this guide, you will learn how to export all tasks from Todoist as Markdown using Taskbone. Follow the instructions below to easily convert your tasks into Markdown format.
1. Click "Playground"
After logging into Taskbone, click on the "Playground" button to access the exporting interface.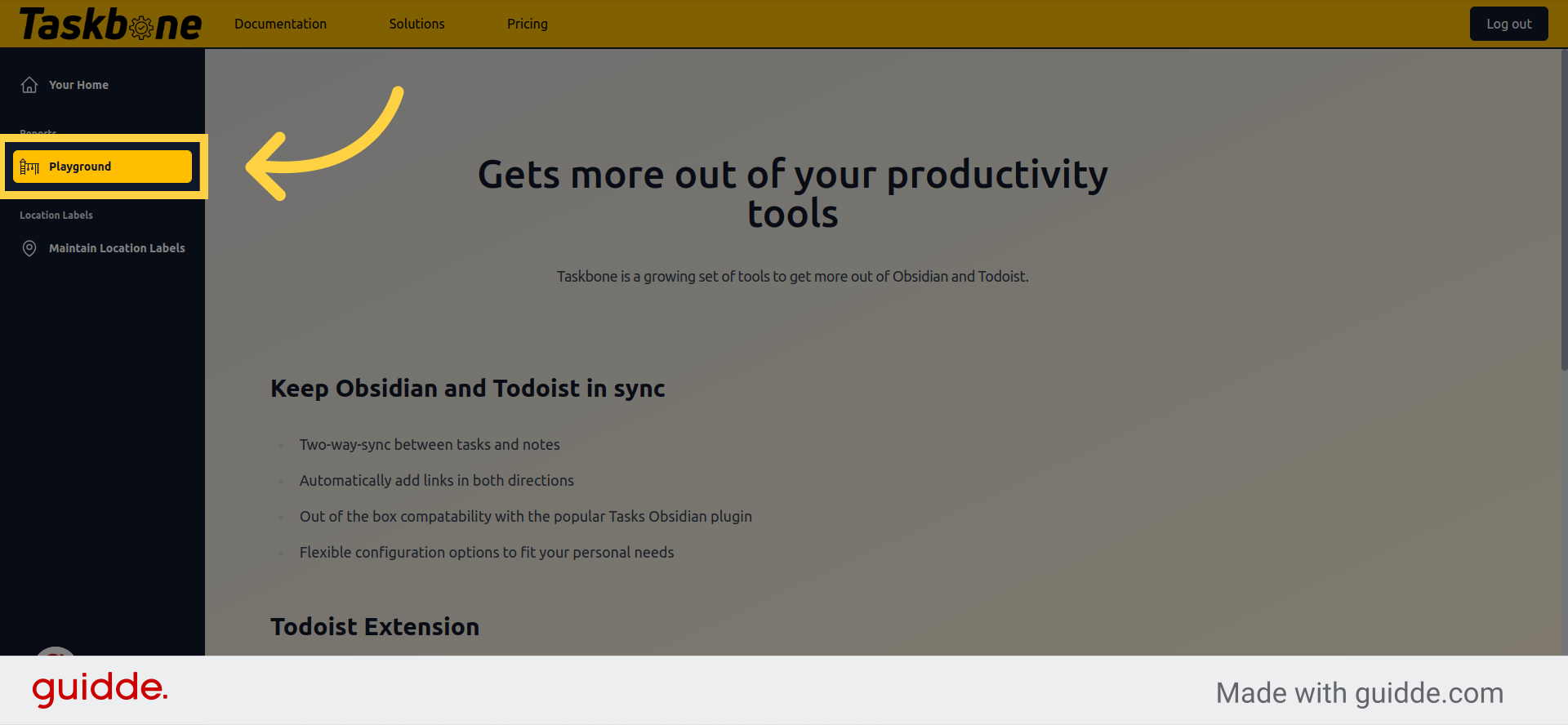 2. Click on the template list to select a different export template
Select "Markdown Grouped" from the list of formatting options.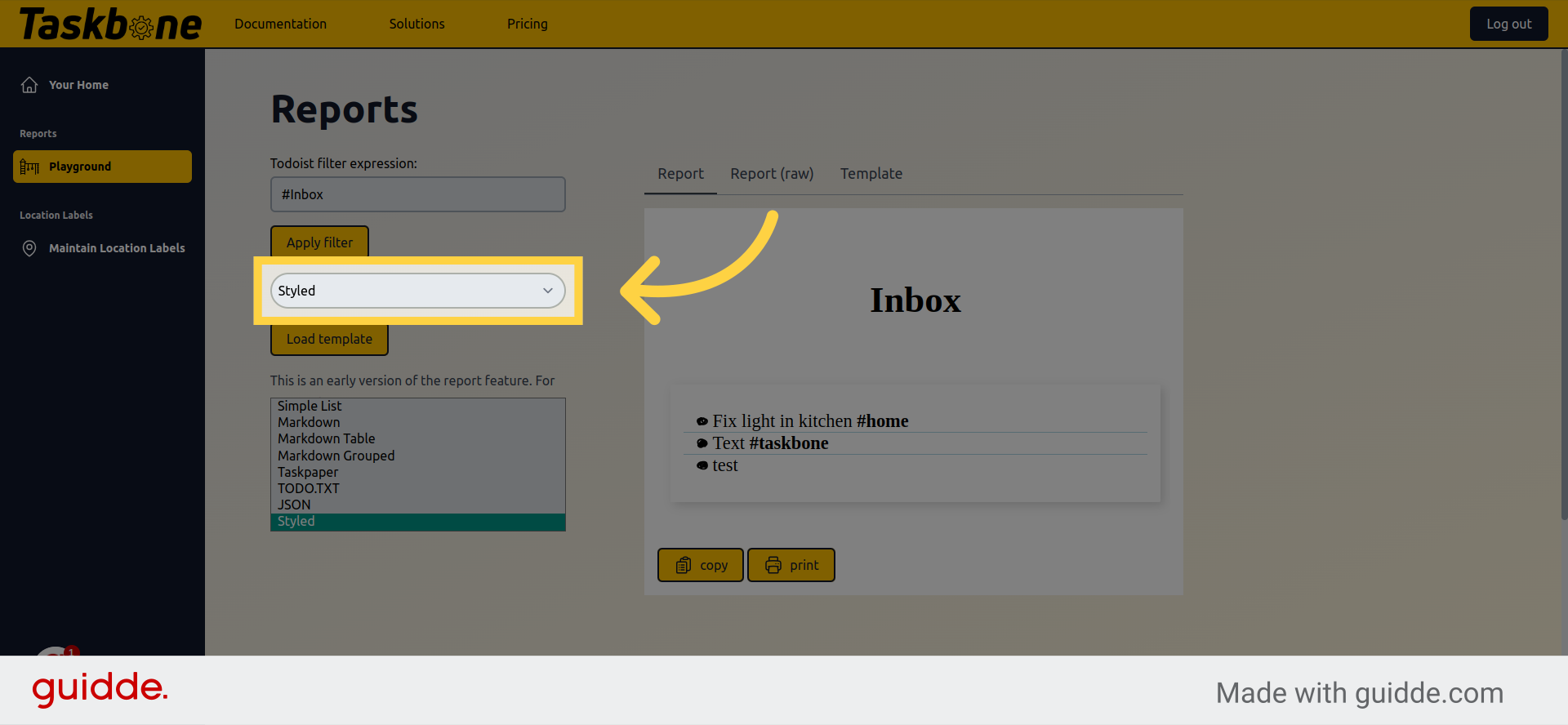 3. Click "Load template"
Choose the "Load template" option to import a pre-made task template.
4. Click "#Inbox"
By default, only tasks in your Inbox are exported. Remove the filter to view all tasks.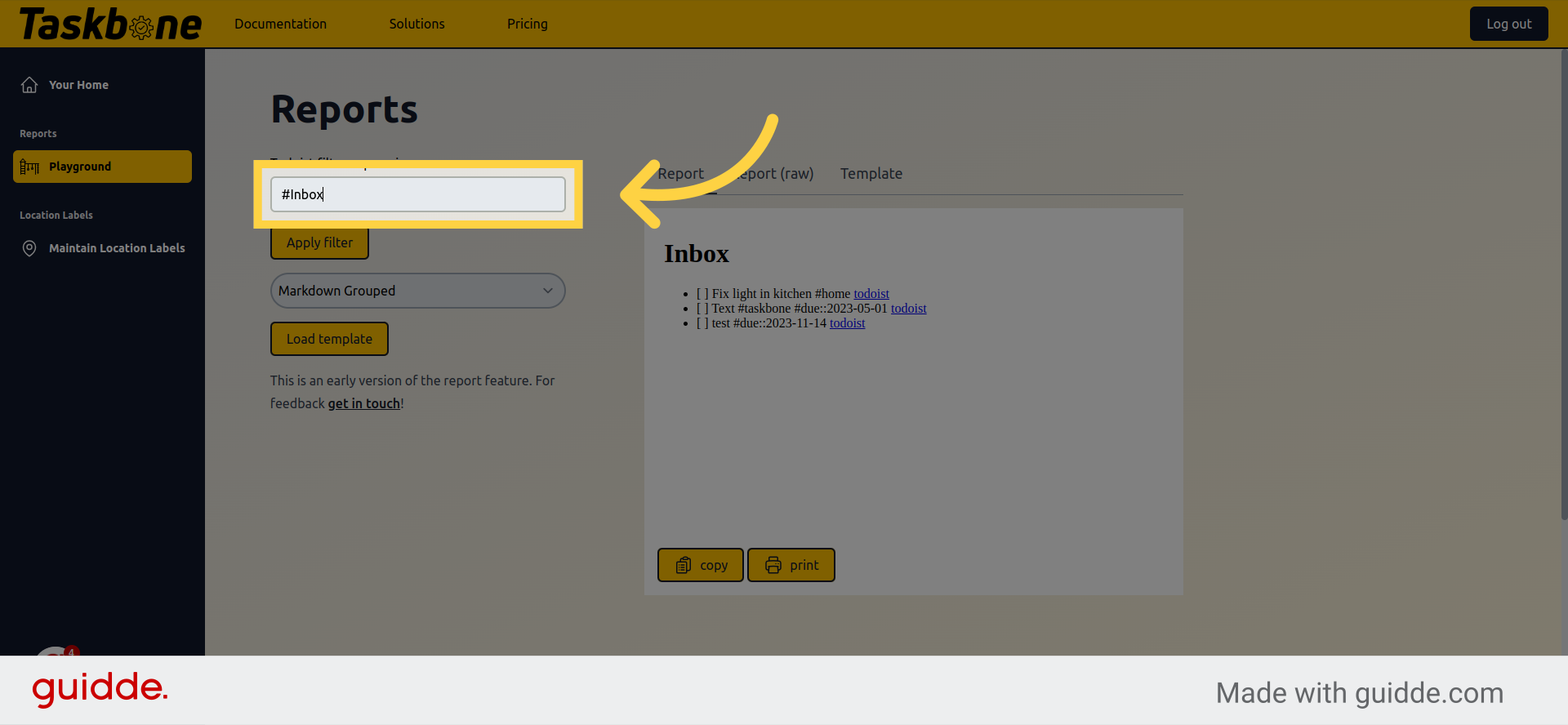 5. Click "Apply filter"
Apply the updated filter to generate your export with all tasks.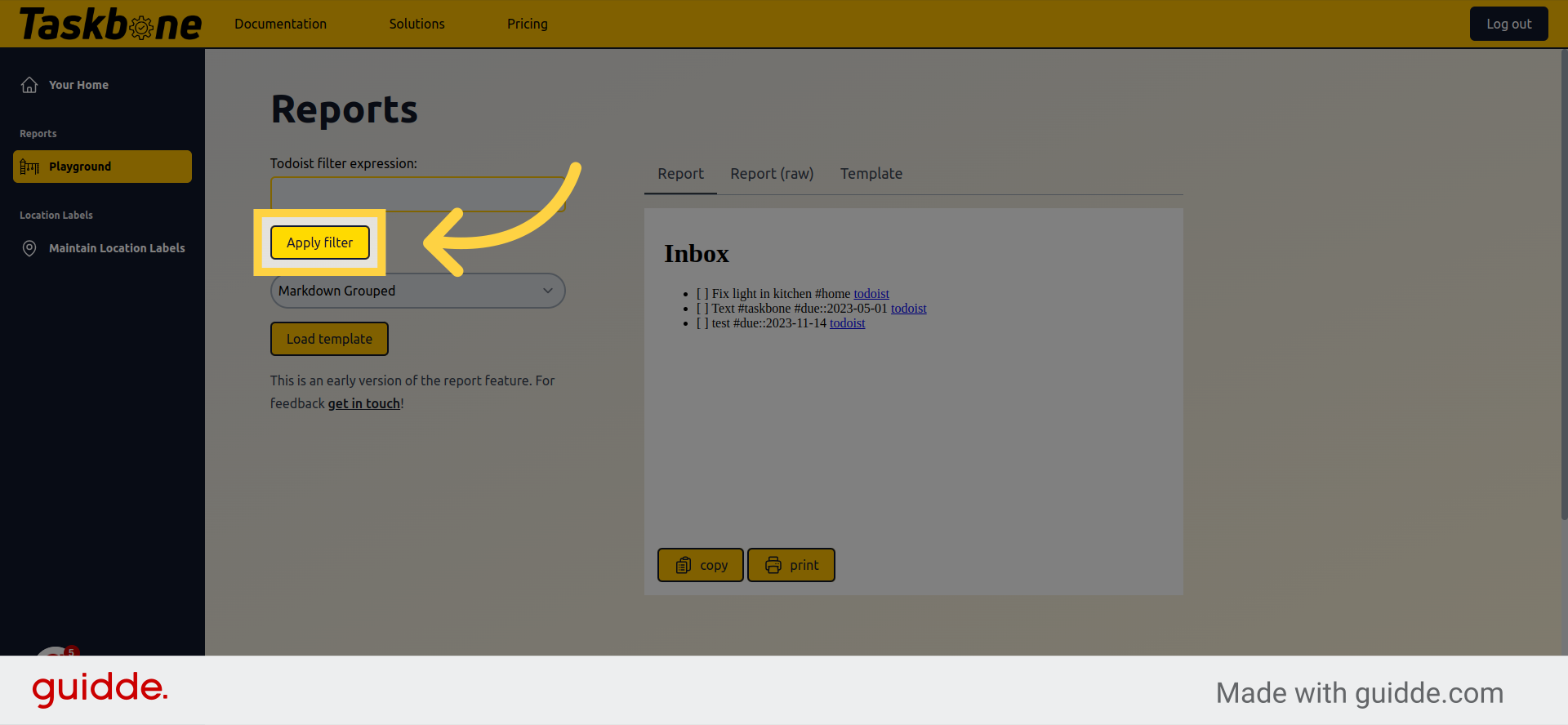 6. Click "Report (raw)"
Open the "Report (raw)" tab to view the plain text export.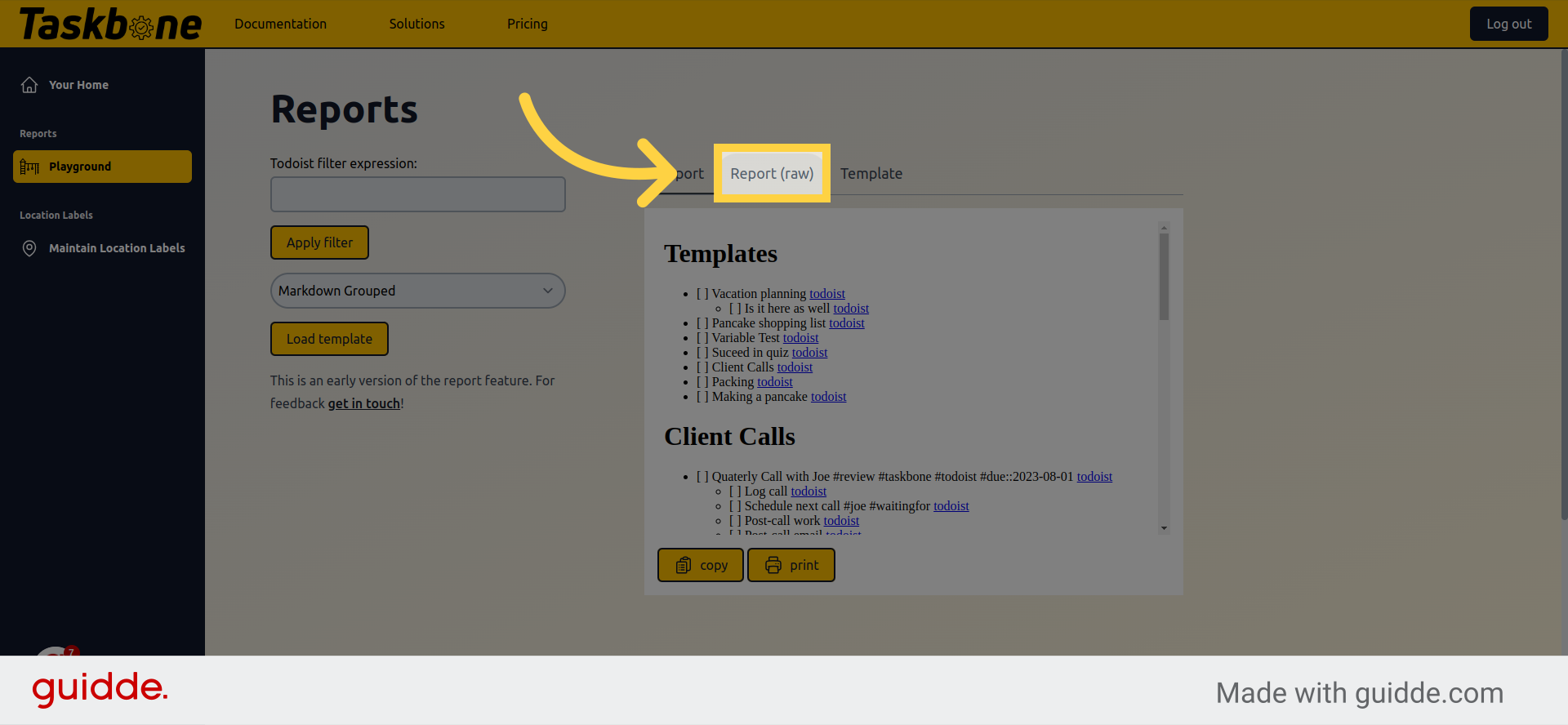 7. Click "copy"
Click on the "copy" button to copy the exported tasks as Markdown.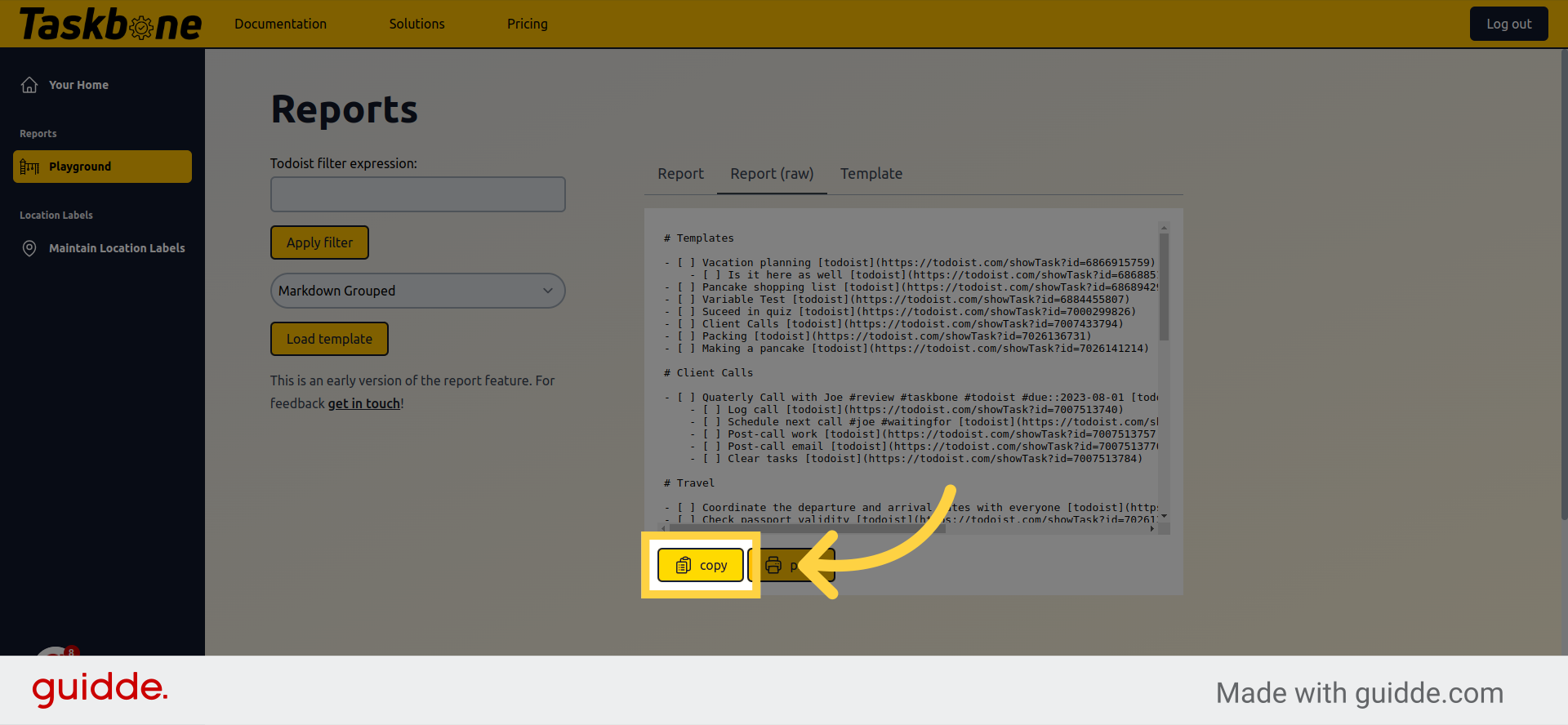 This guide provided step-by-step instructions on exporting all your Todoist tasks as Markdown using Taskbone. From selecting the desired task format to applying filters and generating a report, you can now efficiently manage and export your tasks in Markdown format.